If the heating wire is blown, it needs to be replaced with a heating wire of the same specification; if the hot and cold air control switch is faulty, the switch needs to be replaced; in addition, if the hot air does not come out because of the heating wire power cord If it is broken, it is recommended to re-solder the power cord or replace it with a new hair dryer.
How to choose a hair dryer
1. The power of the hair dryer
Generally speaking, the power of the hair dryer will affect the wind size and air temperature of the hair dryer. The greater the power, the greater the corresponding maximum wind force, and the higher the hot air temperature, while the smaller the power, the smaller the corresponding wind force and the lower the hot air temperature.
But is the higher the power of the hair dryer the better? In fact, it is not, because although the wind, wind and high temperature can make the hair dry quickly, but the temperature is too high, it will cause serious damage to the hair, which is not suitable. If the temperature is too low and the wind speed is too slow, the drying speed of the hair will be slow, which will affect the efficiency of blowing the hair, which is not ideal. In fact, the power of the hair dryer is generally about 1800W, which is relatively suitable.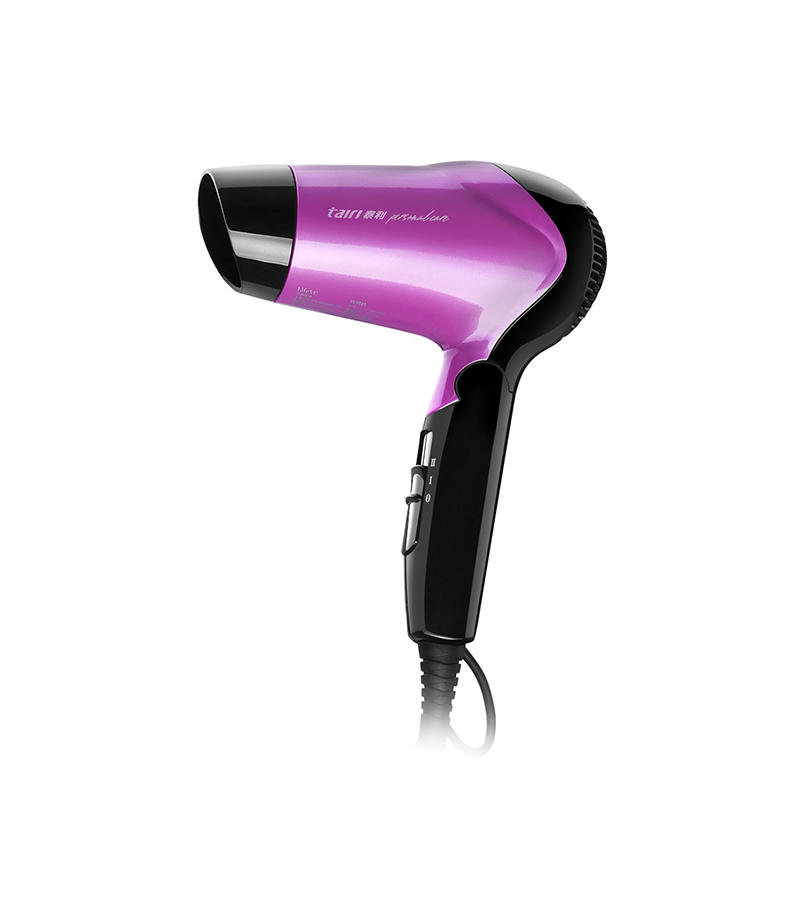 2. Hair dryer function
In the past, hair dryers rely on the dual combination of electric heating wire and fan to blow out hot air to achieve the purpose of drying hair, but this method will cause damage to the hair, so many manufacturers have newly incorporated various "high-tech functions". The most common and most basic nature is negative ions, which can blow out a lot of negative ions while blowing hot air, so that the hair after blowing will not be too frizzy, and the smoothness will be greatly improved. And functions such as "hydrating hair care" and "hydrating" actually don't need to be too concerned, because most of them are exaggerated, and the actual effect is not too obvious.
3. The price of the hair dryer
When buying a hair dryer, naturally, you have to do what you can (wallet). The price of hair dryers ranges from as low as tens of yuan to as high as 3,000 yuan. It is recommended to choose according to your own budget and economic affordability. It is not recommended to buy hair dryers that are too cheap, such as tens of yuan, because they do damage your hair. bigger. And too expensive products such as Dyson, if the budget is not enough, it is really unnecessary, after all, no amount of expensive hair dryer can nourish hair.